The Flip 4's design is fun and minimalistic.
Does a lot in one hand with its 6.2-inch Cover Screen.  In both hands, the 7.6-inch Main Screen makes it your ultimate do-more device. And when you need to go hands-free, simply set it down, find a good angle and leave it there while you get more done.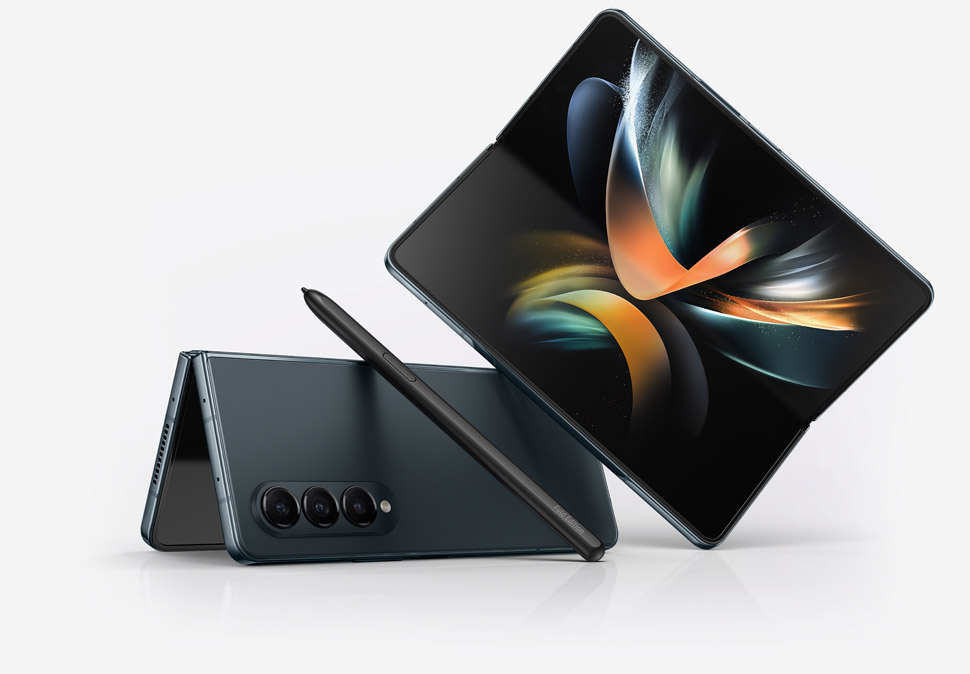 These phones feature flexible screens that can be folded in half, allowing for a larger display in a more compact form factor. The Galaxy Z Fold models have a tablet-sized screen that can be folded in half to create a more portable device, while the Galaxy Z Flip models have a clamshell design that folds down into a smaller, more pocketable form factor.